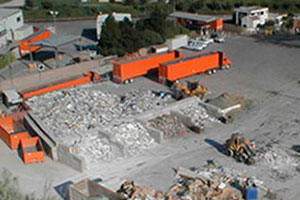 About Locations
Please contact locations directly if you have questions. Many sites are private companies and non-profits not affiliated with the County. Only they can answer all your questions.
Locations marked with a "*" are run by the County of Santa Barbara, creators of LessIsMore.org.
MarBorg Industries Recycling/ABOP Center
Address:
20 David Love Place Goleta, CA
Phone:
(805) 964-1498
Accepts a wide variety of materials for recycling such as metal cans (aluminum, steel, tin), clean aluminum foil, aluminum scrap, brass and bronze, cardboard, cast iron, color and white paper, copper, junk mail, glass containers, magazines, newspapers, paperback books, hard plastics #1 through #7, steel, tin, and wooden pallets.
Facility also accepts used motor oil and oil filters, antifreeze, batteries, latex and oil-based paint, including stains (up to 15 gal. per visit), fluorescent lights, and compact fluorescent bulbs.
In addition, various types of electronic equipment from households and businesses are accepted, such as desktop and laptop computers, computer monitors, televisions, printers, copiers, scanners, fax machines, VCRs, DVD players, disks (compact and digital video), video tapes, printer cartridges, holiday lights, small appliances (e.g. MP3 players, vacuums, hair dryers, shavers), and large appliances.
Please note that monitors and TVs with a broken Cathode Ray Tube (CRT) will not be accepted and should instead be taken to the County's South Coast Recycling and Transfer Station.
Open Monday through Saturday from 9:00 a.m. to 4:00 p.m.
Materials accepted
Electronics
Hazardous Waste Recycling/Disposal
Recycle