Upcoming Events
In this section you'll find a list of events related to waste and other environmental issues. Some of these events are run by the County of Santa Barbara, while others are coordinated by local organizations.
Read the specific event page for more information.
National Prescription Drug Take-Back Day
Address:
The federal Drug Enforcement Administration (DEA) is hosting a National Prescription Drug Take-Back event on Saturday, October 27, 2018 from 10:00 a.m. to 2:00 p.m.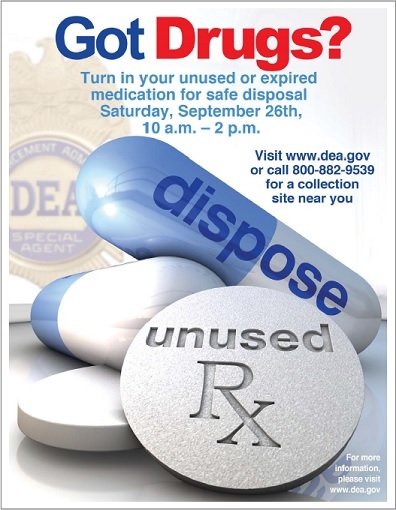 Find a complete list of participating locations on the DEA's website.
Also, remember that you don't need to wait for a special event! Check out our Medication Collection page for information about ongoing collection programs in Santa Barbara County, or download our Operation Medicine Cabinet brochure for a list of local collection sites.
Related Materials
More events